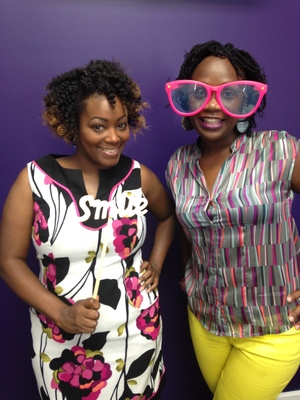 The #BigChopBash
For many women, making the transition to wearing natural hair is a scary thought. Fears about revealing her natural textures, learning proper hair care, and being subjected to the uninformed opinions of others can delay a woman's enjoyment of such a liberating life event.
As long-time natural hair wearers, advocates, and enthusiasts, however, we know first-hand (and from stories of countless other women) that deciding to move forward with a big chop is always a game-changing decision! And in the world of beauty and women, what could be a better reason to celebrate?!
The Big Chop Bash supports and celebrates women who are ready to make a more dramatic transition to wearing their natural hair. The event is also ideal for any woman with any hair type who's ready for a bold and sassy shorter look! Each attendee who makes an appointment to receive a big chop at the Big Chop Bash receives a mini-makeover by a professional make-up artist, natural hair care swag bag, and before & after photos to capture their transformation.
THINK YOUR SALON IS THE PERFECT PLACE TO PARTY?! LET US KNOW!
As a Big Chop Bash Host Salon, you just continue to do what you do best –and that's create fierce, fabulous, and healthy heads of hair! In the weeks leading up to your Big Chop Bash event date, we will take care of all marketing and promotion for the big day. We'll recruit the customers, secure event entertainment, pin down make-up artists, and schedule the photographer.